Amazing software

Odoo is a software suite to better manage and run your company.
Millions of happy users work better with our integrated Apps.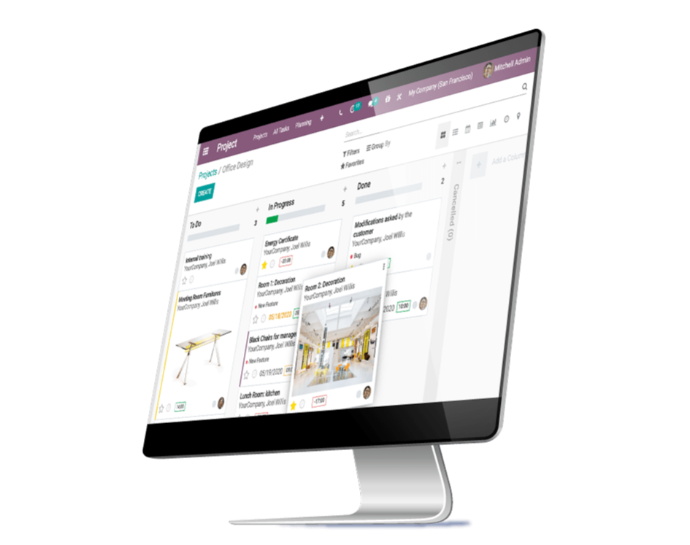 Your Odoo integrator



Around the end of 2013, we got a request from one of our customer for an ERP solution for their growing needs. Following a thorough review of available solutions, we've selected OpenERP (name at that time) which was offering their version 6.
Forward several successful implementations, we've expanded our knowledge to the different version 7, 8, 9 and now 14. We have also improved -through practice - our implementation methodology.
Choosing us as your trusted Odoo integrator allows you to achieve significant business benefits:
Adapt your solution to your business versus adjusting your business to the software
Leverage the ability to customize enterprise modules when needed
Gain decades of knowledge from expert across multiple industries
Enjoy the freedom of flexible licensing without ongoing maintenance fees
Rely on a trusted, secure, and scalable ERP system
(In new Israeli shekels and before Taxes)

Support & Customisations
Functional Consulting & Support

Hour's pack (choose below)

We will implement Odoo to your specific needs and train your users.

Technical Consulting

Hour's pack (choose below)

Odoo adaptation and customization to your specific needs. We help you write the specifications, gather the requirements, formulate and manage a developer team and report to you on the progress.
Other
Gap Analysis

₪ 3,550-NIS / day

You will need a precise inventory of your procedures analysed against odoo's readily available features. We will prepare a detailed report with cost & time estimations and recommend an implementation plan to deploy your ERP project. Duration function of scope.

Hosting

₪ 620-NIS / month

We will install, host and maintain your ERP. Enterprise grade release cycle: Development -> Staging -> Deployment.
25 hours
Intro
Recommended for simple Apps (all apps but Inventory, Manufacturing, Accounting)
Project Management, Email + Phone Support, Training & Coaching, Configuration, Views and Fields, Reports (PDF)
Data Import Assistance



50 hours
Basic
Recommended for Advanced Apps, Data Import, Customization,
prototype
Project Management, Email + Phone Support, Training & Coaching, Configuration, Views and Fields, Reports (PDF)
Data Import Assistance




100 hours
Custom
Recommended for Advanced Apps, Data Import, Customization,
prototype
₪ 37,500
Project Management, Email + Phone Support, Training & Coaching, Configuration, Views and Fields, Reports (PDF)
Data Import Assistance
Simple custom module development



200 hours
More
Recommended for Advanced Apps, Data Import, Customization, prototype
Project Management, Email + Phone Support, Training & Coaching, Configuration, Views and Fields, Reports (PDF)
Data Import Assistance
Custom Apps Development